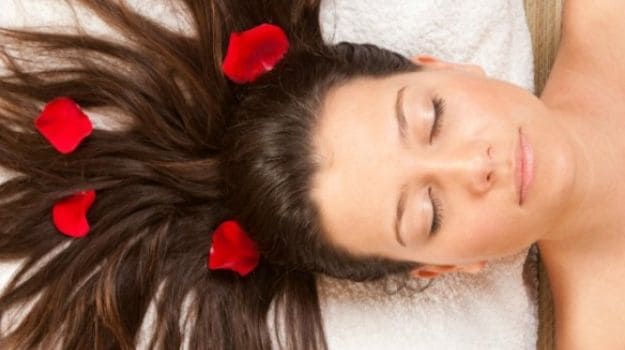 I don't know if there is anyone who doesn't want great-looking hair. Shabby or thin hair tells the world that you have financial or health issues. These are things we don't want any soul to learn about. It is, therefore, not surprising that we follow fads or rush to the beauty store to but the hair shampoo, conditioner, or treatment we just saw in the ads.
What if you could grow out a healthy mane without having to buy the expensive hair products or pay an expensive stylist? Why not save a little money on hair to pay for the premium services of an English tutor for your child?
If you are onboard with this idea, keep reading:
It feels great when it hits the scalp and your skin but, hot water damages your hair leaving it brittle and dry. Hot water also strips protective oils from your hair. You should, therefore, use warm water, generally water that is slightly warmer than your body temperature.
If you want healthy hair, start with cleaning it well. Focus on the scalp. Did you know that hair fall results from an itchy scalp full of dandruff? You should, therefore, keep your hair clean always to grow it out.
The only catch is that you shouldn't wash your hair daily. Washing hair after 2 or 3 days is ideal for the proper regulation of the natural oils in the hair. Giving hair time gives the hair and natural luster.
The hair treatments in the stores retail at a premium, especially the ones said to offer the best benefits or those from big brands. Unfortunately, these treatments aren't as good as they claim to be. Often, the treatments have synthetic chemicals which damage hair and even the skin.
The alternative – home treatments. An egg treatment is one ideal for dry and brittle hair. You just need an egg – you could easily afford an egg, yes? Just use the whole egg on clean, damp hair, give it 20 minutes in the hair and then rinse it off.
Do you worry that the excess shampoo and styling products in your hair are going to damage your hair? Not anymore! You don't even have to use a lot of money. Just mix three spoonfuls of baking soda to water and then rinse your hair with this solution, right after shampooing. Let the baking soda set in for about 5 minutes then give your hair the final rinse.
Isn't everyone looking to have bouncy hair? But, as we all know, only a few people are willing to go through the pain of treating hair well. If this sounds like you, you might want to use apple cider vinegar. Just mix it with some warm water, wait five minutes and then rinse it thoroughly so that you don't walk around with the apple cider smell.
Lemon juice and olive oil
Is your scalp itchy? Mix 2tbsp of fresh lemon juice, olive oil, and water. Massage this mixture on the scalp and let it rest for 20 minutes and then wash your hair as usual.
Note that an itchy scalp results from stress, poor diet or climate change. The lemon juice removes dry flakes of skin while olive oil moisturizes the scalp.
If you have damaged hair, reduce exposure to the sun and restore your hair's glory using a mixture of honey and olive oil in clean, damp hair. Olive oil is a great hair conditioner and honey has conditioning and antibacterial properties.
Other remedies include aloe vera
Avocado treatment

Homemade conditioner with eggs and plain yogurt rubbed in the scalp.

You should always protect your hair before jumping into the pool.

Keep your moisturized.

Start with the edges when combing for the proper spreading of hair oil and to prevent breakage.

Lastly, follow a healthy diet.